401k Rollover Services in Santa Clarita, CA
Whether you're starting a new job or embarking on a new business venture, it's essential not to let your 401k funds get lost along the way. If you need to roll over your 401k, come to Lucas Insurance Services and let us help you reallocate the money you've worked so hard to save.
Personalized Financial Solutions
At Lucas Insurance Services, we work hard to give our valued clients the personalized service they need. When you come to us, we'll take the time to review your financial circumstances and understand your needs and goals. Every member of our team is dedicated to helping you make the best accounting-related decisions for now as well as the future, and we'll go out of our way to earn your business and trust.
If you want options for a 401k rollover, our team is at your service. Call today to schedule an appointment and learn more.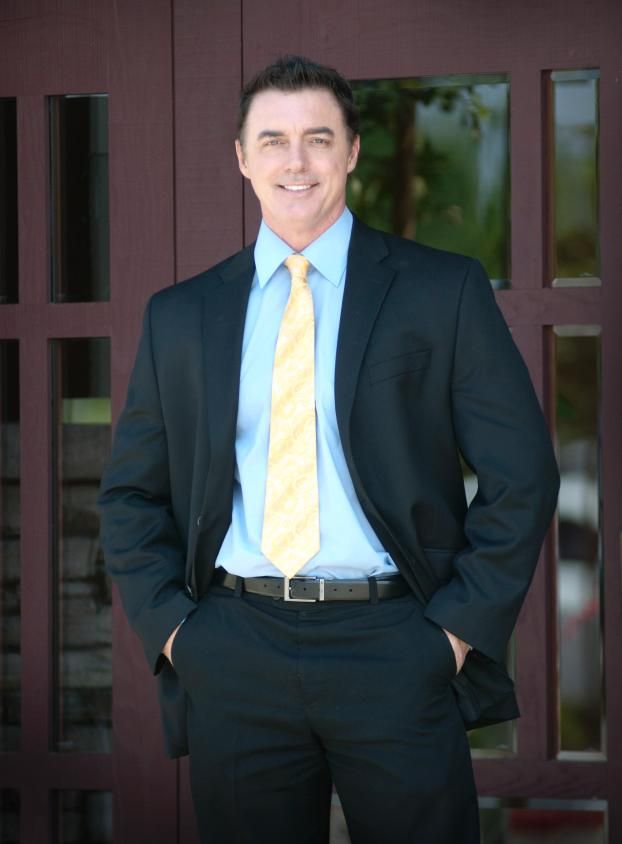 Lindahl Lucas, CEO/President
Mon - Fri: 9:00am - 5:00pm Weekends: By appointment
I've had to make several changes adding a vehicle, removing a vehicle and then adding another one. In all cases it was this office was easy to reach, provided personal, real-time service and I had my new proofs of insurance in my inbox when I got off the phone. Great people.

- John Gillissen. 4/15/2020

I really enjoyed the personalized service I received from their team, specifically Skip, who patiently took the time to understand my unique insurance needs for a small start up business and helped us to secure good policies for both general liability and workers comp.

- Lance Voyles. 2/23/2020

Best costomer service, quick responses. For general liability insurance I recommend skip very knowledgeable answered all my questions once again thanks!

- Joe Martinez. 2/20/2020

I was very impressed by this agencies knowledge and service to get me my insurance policies for my home and auto quickly and at a great cost. Always has my back when things come up.

- Lisa Tetreault. 9/8/2019

I was tired of looking for Car Insurance in Santa Clarita so I contacted Lucas Insurance and they helped me save money and get a great rate for the coverage I needed. I highly recommend giving Lindahl a call if you want the same.

- Anthony Franck. 8/28/2019

I have been a customer of Lucas Insurance for many years. I have moved in and out of state several times throughout most of those years as well. Each time I come back, it's a no-brainer that I contact Lucas Insurance for all of my insurance needs. I have consistently received excellent service each and every time. Moving and having to obtain new insurance can be stressful, but thankfully it's not with Lucas Insurance! I actually look forward to making the call. I encourage everyone in the market for insurance, to pick up the phone and make that call too! Thank you for providing such great customer service, especially when it seems most companies these days don't even know what that means.

- andrea ciongoli. 4/5/2017

We are very happy with Lucas Insurance. I would highly Recommend them to anyone for both business and personal insurance. Our company has locations in three states across the US. Everyone has always gone above and beyond to make sure all of our questions are answered and to make sure we receive the best service and reasonable pricing. Usually, the cheapest price is not the best deal. Excellent service and having the right coverage for a complex business can save you a lot more than a few dollars on a policy.

- Mark Bonnell. 6/14/2016

Great place! I love the customer service and my car insurance has great coverage at an excellent price.

- LUCA ANGELOTTI. 1/19/2015

I have known the Lucas Insurance family for a few years now and entrust them to insure my motorcycle. I shopped all around before finding Lucas Insurance. I was not only provided the best price but also the highest level of service. Thank you Lucas Insurance! Matt H.

- Matt Haussmann. 5/6/2014

I just bought a new house and I was shopping online for home insurance. Lucas insurance gave me the best quote out of all the other companies I got quotes from. When I called in I spoke to Elaine and she was very nice and helpful. She even quoted my auto insurance and saved me more than $500 a year. Great place! I would recommend them to anyone.

- Tanya Maxwell. 3/30/2014

I've been working with this company for over 5 years now and I've always had a great experience. They look for competitive pricing and actually explain the benefits of what my options are. I found out about discounts I had no idea existed. I would definitely recommend it to friends and family... and have already in the past.

- Dwayne Murdock. 1/6/2014

Absolutely the best auto insurance company in all of Santa Clarita! There is just something about getting personal service from a local insurance company. I mean really think about it, we get so wrapped up in the internet world. Calling customer service call centers that aren't even in the Santa Clarita Valley (SCV). Lucas Insurance Services is my insurance my local insurance agent, they have gone way out of the way for me more than once. I am a resident here in Santa Clarita and I would not recommend anybody else! Thanks for the great service!